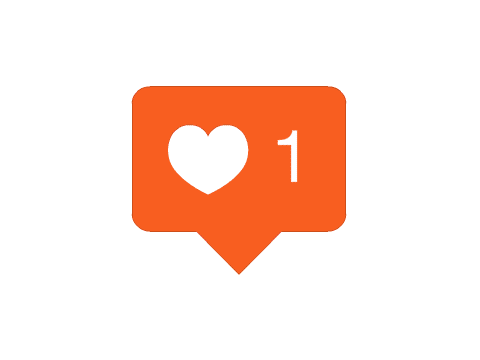 Who else is always looking for new, fun, inspo accounts to follow on the 'gram? Yeah...us too! Since we're self isolating indoors for the next coming weeks, we'd thought you'd appreciate us sharing some of our fave accounts to follow. Lets check them out...
1. @mayajama
First up, the one and only
Maya Jama
. 
Whether you're looking for fashion inspo, a great laugh, a sing-song or someone who travels around the world to the most beautiful places, Maya does it all. Her account is inconsistent in the best way possible! Maya is incredibly real and loves to show that it's not always glitz and glam and an easy life and uses her platform very well to do this.

2. @mollymaehague

No one does fashion quite like Molly Mae. This beautiful Love Islander and Instagram influencer shows us how to look equally as good on a chilled dress down day, to a out out night look. (Save those night out looks post-isolation, obvs). From hair and makeup tutorials, to wardrobe tours, Molly Mae is a great gal to follow for all the beauty and fashion inspo.

3. @ciaralondon
With all the fitness tutorials out there on the internet, there really is no excuse to not keep fit at home during lockdown. And Ciara London 

is the one to get us through these tough workouts. All you have to do is look at her figure and it'll make you want to go to work out 24-7 for a week straight. Goaaals.
4. @beautifulhotels
If you're anything like us, you love to travel (especially to hot places). Forever seeing all these sensational destinations online but never knowing where any of them are / if they're even real?! Beautiful Hotels 

Instagram accounts gives you an insight to all these amazing destinations, and lets you know exactly where in the world they are. Be prepared - your bucket list of destinations is going to seriously increase after following this page.
5. @thegoodquote
Having a good day? Having a bad day? No matter how you're feeling, it's always nice for a motivational quote to appear on your feed and
The Good Quote
is an exceptional page for uplifting you and helping make you feel great throughout the day. Given the circumstances of what we're all going through right now, this one is great for a mood lifter.
6. @complexmusic
For all things music and entertainment industry, you'd be crazy to not be following
Complex Music
. From the latest album releases, to old school classics, Complex Music focuses on it all. Want to know what these artists are up to, they know the lowdown on it all. Particularly good for need those at-home tunes to keep you sane while your dogs barking in the background.
7. @elan_cafe
We don't wanna say we saved the best till last but uh...yeah we basically did. For all things pink, pretty, interior, coffee and cake and delicious brunch items,
EL&N
is the perfect account which covers all of this. You can never get enough of a pretty pink aesthetically pleasing Instagram feed! And thanks to our #ELANINTHEHOUSE switch, we've got you a line up of at home activities to take part in everyday on our Instagram live! 
So head to Instagram, get following and thank us later. Stay safe, everyone.